// Accomplishment: One-repetition maximum of 100 lb clean and press! ONE HUNDRED POUNDS! Looks like this plus more grunting. I felt like a badass and totally, Teutonically, tectonically proud.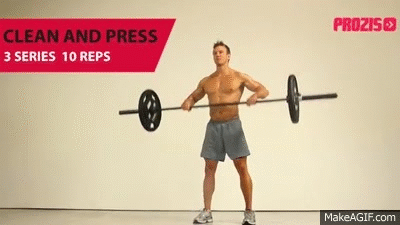 // Interesting reads:
-
"Never Diet Again"
by Sandra Aamodt. The house always wins, it seems.
- In praise of
"Tiny Spaces"
by Molly Young. I love looking at cabins, treehouses, @house_bus,
Rising Barn
, and anything described as a bungalow. Tiny space versus large space was a concept discussed in
House Thinking
, a book that I've thought about so much it's definitely due for a re-read. (Hope I still have it). We're moving into a townhouse but will eventually buy a home -- my current ideal possesses: 1) an expansive kitchen 2) I'm talking a really amazing kitchen 3) dedicated reading nooks with perfect lighting and ergonomics 4) teeny bedrooms 5) a xeriscaped lawn. Stay tuned...
- Ross McCammon's
Works Well With Others: An Outsider's Guide to Shaking Hands, Shutting Up, Handling Jerks and Other Crucial Skills in Business No One Teaches You.
A very quick, humorous read. Wondering if, like Gretchen Rubin's books, this is a book that I finish thinking,
well, I'll never think about that again
but then meditate on and employ the tactics described. This was a great little chapter.
// Dranks.

- Chameleon cold-brew coffee concentrate in caramel flavor. No sugar, no calories. Delicious. Must be consumed while singing CARAMEL CARAMEL CARAMEL CARAMEL CARAMEL CHAMELEON, YOU COME AND GO, YOU COME AND GO-OH-OH-OH....
- Sodastream. Luke is drinking La Croix (blech) and I suggested a Sodastream - no waste! Unlimited cold bevs! We've had it for two days and love it.
Ahhh.
// This lady in my neighborhood who I haven't seen in a while but here she is in the farmer's market IG. She rides a tricycle with big basket and a poodle/flag/streamers. This is someone I want to know.